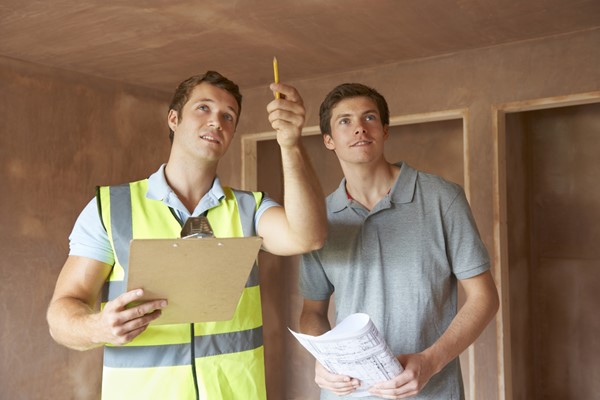 Before you make the final decision to buy any property, one of the most important things you can for yourself is to ask for a home inspection with a good home inspector. You probably don't know how to ascertain the quality of the foundation or the condition the electrical wiring is, so having a home inspector conduct a visit will help you identify things that you should watch out for as well as things to note before you finally purchase the home.
Carry out your own inspection beforehand.

It's always better that you have had time to check out the house yourself before going to hire a home inspector. You get to check out the wiring, plumbing, roofing, etc. and see if anything looks out of place to you. You can now raise those questions whenever the home inspector carries out his visit.

Be present for the home inspection.

Attending the inspection is so you can be available to ask questions about things that bother you. You want to be sure that nothing is left unexplained to you, so the best way to tap into the relevant knowledge your home inspector has is actually to show up for the inspection.

Look out for quick fixes.

Sometimes a quick fix like a fresh paint job in one room or new wall in just one part of the house may mean that the seller is mindful of you and pays attention or very motivated to sell the home. Other times, it may be that the seller is trying to hide something and cover it up from you. Whatever the case may be, you won't get another look at those fixes.

Take a lot of pictures.

Always ask the home inspector to take pictures of the home or bring your camera along yourself. You might not get an opportunity to go back to the house to have a second view at something you just remembered so it's often preferable to have lots of pictures that you can always go back to see whenever something new comes to mind.

Hire someone you can trust.

You don't want to use a home inspector without any loyalty to you. You should focus on finding a person that can talk freely to you about any potential issues. If you need help finding a reliable home inspector, you should ask at your local neighborhood association or real estate professional for recommendations.